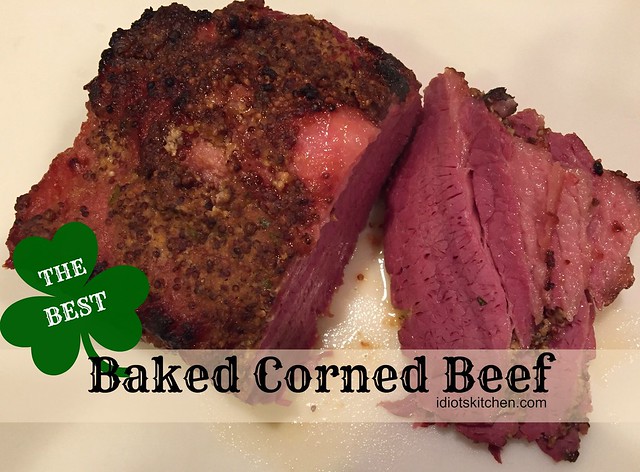 St. Patrick's Day is tomorrow so I'm getting in just under the wire to share the recipe again for THE BEST CORNED BEEF!
It's baked, not boiled, and has an amazing, zingy mustard crust.
This is what I'll be having on Sunday – opera performance tomorrow so no shenanigans for me.
Really, you must try it. It's so tender and not stringy and super salty like deli corned beef.
You can find the recipe here – The Best Baked Corned Beef
If you're a traditionalist, and want the good old Irish Boiled Dinner, we can do that too.
Click here for Boiled Corned Beef & Cabbage
Or, if you're not a fan of corned beef, why not try this delectable Shepherd's Pie?
Of course, it's mandatory that you sing songs from Sweeney Todd while you cook the Shepherd's Pie.
Go forth and celebrate with some good food and good friends.
May the Luck of the Irish be with you!